What Are the Worst Consequences of a First-Time Drug Charge in Michigan?
Are you anxious about facing a first-time drug charge in Michigan? When dealing with such a potentially life-altering charge, it's understandable you might fear for your future, job, financial security, and reputation. As experienced Michigan lawyers for drug charges, we've helped countless clients navigate the legal process and protect their rights.
Michigan law makes it illegal to knowingly possess controlled substances. Controlled substances can include illicit drugs and prescription medications that you do not have a prescription for  invalidly issued. The penalties for violating Michigan's drug laws can be harsh and, in some cases, punishable by life in prison and large fines of up to a million dollars.
If you're dealing with a first-time drug charge, seek legal representation; even a first-time drug charge in Michigan can result in maximum legal penalties.
Activities Subject to Drug Charges in Michigan
Drug charges can encompass a wide range of activities, and depending on the circumstances, the charges can vary. The most common drug charges include:
Delivery and manufacture: The penalties for the intent to deliver and manufacture a drug depend on the drug and the quantity. For example, heroin, cocaine, ecstasy, and methamphetamine carry the most severe sentences, while other drugs, including prescription drugs and hallucinogens, result in shorter sentences.
Possession: Drug possession does not have to entail physically possessing a drug. If the illegal substance is in your home, vehicle, or within an area of your control, the authorities can charge you with drug possession.
Usage: Being caught in the act of consuming a drug or demonstrating behavior consistent with drug use can also result in fines and possible jail time. The area of usage can also be a factor. For example, in 2018, marijuana became legal in Michigan for recreational use, but it is still illegal to consume it while driving or on federally funded property.
Drug paraphernalia: Being caught possessing drug paraphernalia is a misdemeanor crime in Michigan, even if the person has no drugs in their possession. The rationale behind this law is that the suspect is presumed to have consumed drugs in the recent past or intends to consume drugs in the immediate future.
Prescription fraud: Approximately 5.1% of the U.S. population has misused prescription drugs, making it tempting for people to pursue illegal avenues to acquire access to prescription-strength drugs. The penalty for committing prescription fraud in Michigan is up to four years in prison.
Do First-Time Drug Offenders Go to Jail in Michigan?
While a first-time drug offender can go to jail in Michigan, charges for use and possession can be dismissed from your record. Under Section 333.7411 of the Michigan Legislature, a first-time offense can be sealed. After the offender successfully complies with a probationary period, the charge is dismissed.
It's important to note that licensure penalties do not apply. Further, if the drug offender is a law enforcement officer or seeking certification to enter the profession, the record may still be used to determine eligibility.
Other Penalties for Drug Charges
In addition to the potential of spending years in prison, being convicted of using, possessing, or distributing a controlled substance in Michigan results in a mandatory license suspension.
First and second offenses are subject to a license suspension of 30 days. The first offense contains an additional consequence of a restricted license status for 105 days. Second offenses will have a license restriction of 305 days, significantly longer.
Defending a Drug Offense in Michigan
Due to the severe penalties associated with drug charges in Michigan (even for first-time felony drug charges), a criminal defense attorney should pursue all possible avenues to dismiss the charge or lessen the penalties.
Potential defenses to Michigan drug charges include:
Illegal search and seizure: Constitutional safeguards are in place to protect some personal rights. These include a reasonable expectation of privacy in specific situations. There are also limits to the scope and extent that an officer can apply to an arrest in the event of a traffic stop or a search incident. A criminal defense attorney will ask you about the circumstances of your arrest to determine if any of your rights were violated.
The drugs belong to someone else: When the police find drugs on your person or property, they are bound to assume the drugs are yours until the facts can be sorted out. If the drugs belonged to someone else, you could have a valid defense against the drug charge.
The list of potential defenses is long and can also include the entrapment defense, an error with a crime lab, planted drugs, and more.
Excellence Is Our Standard. Contact LaBre Law Office for a Drug Charge Defense
If you are looking for lawyers for drug charges, the criminal defense attorneys at LaBre Law Office can help. Contact us to schedule a consultation to discuss your case at (269) 431-2058 or complete our online form.
Copyright © 2023. LaBre Law Office. All rights reserved.
The information in this blog post ("post") is provided for general informational purposes only and may not reflect the current law in your jurisdiction. No information in this post should be construed as legal advice from the individual author or the law firm, nor is it intended to be a substitute for legal counsel on any subject matter. No reader of this post should act or refrain from acting based on any information included in or accessible through this post without seeking the appropriate legal or other professional advice on the particular facts and circumstances at issue from a lawyer licensed in the recipient's state, country, or other appropriate licensing jurisdiction.
LaBre Law Office
68897 Cass St,
Edwardsburg, MI 49112
(269) 431-2058
https://labrelaw.com/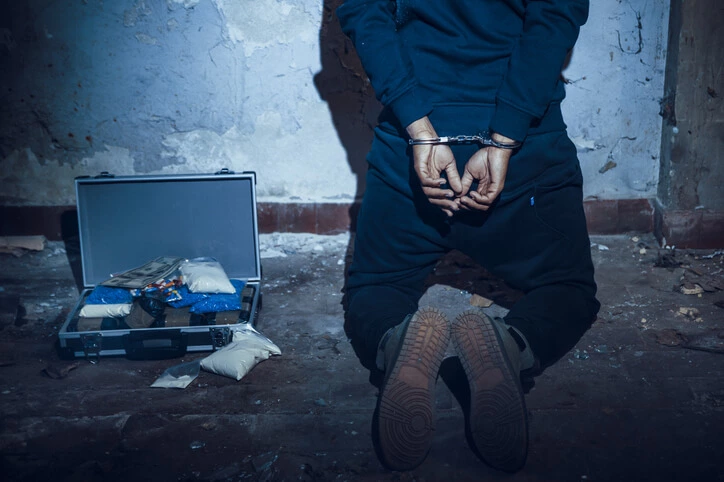 Contact Us
Every situation is different and requires personalized legal strategy and attention. Tell us about your current situation and we would be happy to discuss your legal options. We have the skills, experience and resources needed to provide you with compassionate legal service.
Your Information Is Safe With Us
We respect your privacy. The information you provide will be used to answer your question or to schedule an Appointment if requested.