How to Find a Business Attorney?
October 27, 2021 – Rob LaBre
No matter the size, industry, or state of business, every company owner needs a business attorney.
Not all business lawyers are created equal, so you want to know what you're looking for and keep in mind the benefit of choosing a lawyer to grow with you as your company grows.
Once you've created a shortlist of possible lawyers, schedule initial consultations to ensure this is the right fit for you.
Consider Your Needs
How do you know you've found the right lawyer for you? When searching for a business attorney, it's helpful to know your anticipated business needs first. The right Michiana small business lawyer can guide you to the services most relevant for your company, but it's key to know what you're most likely to need as you narrow down your own search.  Some business lawyers focus on a more general practice whereas others have more experience and a higher caseload with certain types of business issues.
For example, some practice areas and case types common with business lawyers include:
Incorporations and formation of business entities
Contracts and agreements for business owners, employees, and vendors
Partnership concerns
Employee issues
Dissolving a business
Depending on the stage of your business, you might want to work with a lawyer who has served in a similar capacity for another company before. If you're part of a partnership and you want peace of mind that you and your partner have considered all major risks, find a lawyer who has relevant partnerships experience and can speak to that.
If you're more concerned about handling legal issues related to employees, make sure your chosen Michigan small business attorney has ample experience in helping owners proactively plan for employee-employee issues as well as experience responding to litigation.
Conduct Online Research
One of the best ways to learn more about a small business law firm in Michigan or Indiana is to evaluate their web presence. Many law firms have extensive backgrounds in business law and will explain more about their approach to working with clients, previous results, and any specific experience in certain kinds of companies or industries. Start by seeking out their website, social media profiles, and even online reviews with a search such as "business attorney near me" or "business law attorney near me."
Reviews from past clients can be informative in terms of learning more about the lawyer's strategy and personality. Don't overlook these important components of a working relationship with a business law attorney. This person will be working closely with you over the life of your business, and it's important that it be someone on the same page as you.
Schedule an Initial Consultation
Your initial consultation does not obligate you to work with the lawyer. Instead, it's your chance to ask questions and to learn more about their individual process. While Internet research helped to create the shortlist, there is no substitute for a phone call, video meeting, or in-person meeting with an experienced Cass County, Michigan small business lawyer. Look for good communication and organizational skills as you meet with lawyers.
Some questions to ask when you're looking for a small business lawyer in your area include:
Can you tell me more about how you'd approach my business concerns on a regular basis?
Will you be working on my case directly, it will it be handled by other staff?
Are you representing any of my competitors or other people who could be a conflict of interest?
What drew you to business law?
When you've been involved in business litigation, how do those cases typically get resolved?
The initial consultation is your chance to learn more about whether this attorney is the right fit for your team. Even if the lawyer can help you with the immediate legal question in front of you, don't forget about the long term. Ideally, you want a small business attorney in Michiana who understands you and your company over a long period. This makes it much easier to feel confident in your legal representation so that you know you have a familiar advocate in your corner in the event of an unexpected legal issue or lawsuit.
What do you do next?
With the complexities at play in owning a business, you need the right business lawyer at your side. Our office has extensive experience serving the needs of business owners regardless of their company stage. Working with a business lawyer who knows your firm and understands your needs from formation to scaling to a possible sale is important. Lean into our reputation and experience to protect your business interests.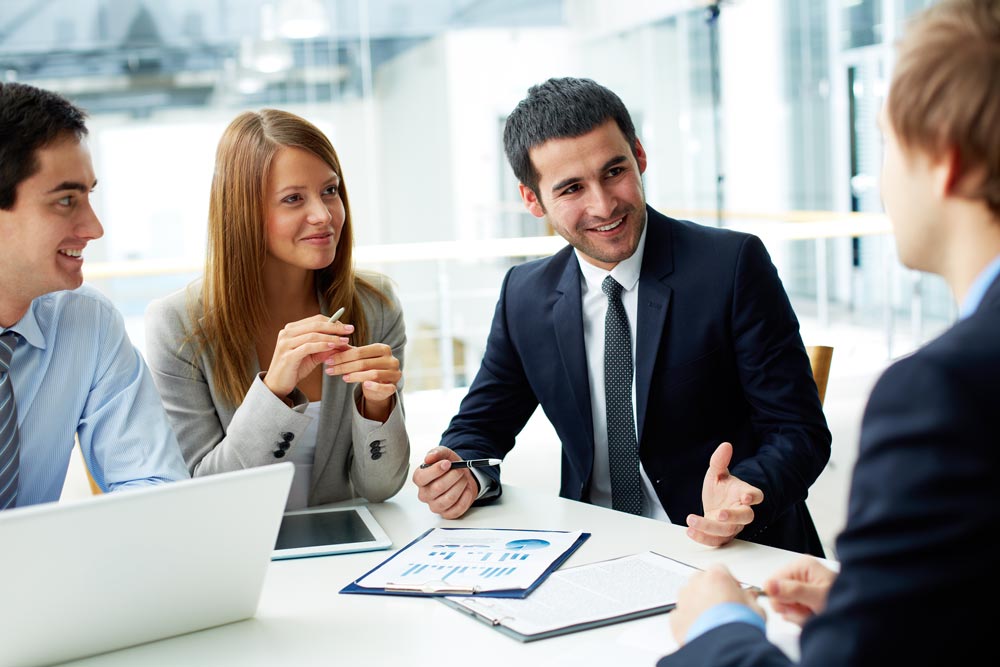 Contact Us
Every situation is different and requires personalized legal strategy and attention. Tell us about your current situation and we would be happy to discuss your legal options. We have the skills, experience and resources needed to provide you with compassionate legal service.
Your Information Is Safe With Us
We respect your privacy. The information you provide will be used to answer your question or to schedule an Appointment if requested.