What to Expect from a Court-Ordered Psychological Evaluation for a Child Custody Case in Michigan
September 1, 2023 – Rob LaBre
Michigan child custody cases can be emotionally charged and complex, especially when you don't know what to expect from a court-ordered psychological evaluation. In a family law case where the mental health of one or both parents requires a psychological evaluation of suspected mental health issues to determine custody, the process becomes even more daunting.
At LaBre Law, excellence is our standard. We have helped countless clients preserve their parent-child relationship while dealing with the court process of psychological tests. This blog answers some of your most pressing questions concerning mental illness, a mental health evaluation, and the length of time it takes to complete psychological evaluations. Continue reading to learn more, then contact us at (269) 431-2058 to schedule a consultation with a Michigan custody lawyer.
Why Would a Michigan Family Court Order a Psychological Assessment?
In some cases, a family court may order a psychological examination by a mental health professional of one or both parents. The underlying reasoning for these court-ordered evaluations is scientific and legal. From a scientific perspective, psychological assessments provide an objective analysis of a parent's mental health status and psychological issues that might affect their parenting abilities. For instance, if a parent has a history of mental health issues or substance abuse, a mental health evaluation can determine how these issues might impact the child's well-being.
From a legal standpoint, the court's primary objective in any custody case is to protect the best interests of the child. When determining custody, the court considers critical factors like a parent's ability to provide a safe and nurturing environment for the child, child abuse, substance abuse, parenting skills, and mental health conditions affecting the whole family. If these factors exist, the court orders psychological testing before making a custody assessment.
A qualified mental health professional, an impartial third party, will conduct a diagnostic interview with the parents and the child, make parent-child observations, review medical evidence, and possibly administer psychological tests before rendering a professional opinion and subsequent report.
How to Get a Court-Ordered Psychiatric Evaluation
Identify the Need: The need for a psychiatric evaluation is usually identified by one of the parties involved or suggested by the court due to concerns about the mental health of a parent or guardian.
File a Motion: If you believe a psychiatric evaluation is necessary, your attorney will file a motion requesting it. This motion should include reasons supporting the need for the evaluation.
Court Hearing: A hearing is typically held where the judge considers the motion. Both parties will have an opportunity to present their arguments.
Court Order: If the judge approves the motion, they will issue a court order for the psychiatric evaluation.
Appointment with a Qualified Evaluator: The individual ordered to undergo the evaluation will then schedule an appointment with a qualified child custody evaluator.
Michigan Legal Requirements
Under Michigan law 722.27c, the court may order an investigation and report concerning custodial arrangements for the child. This could include a psychiatric evaluation if deemed necessary.
Psychological Evaluation for Custody Case: Potential Challenges
Obtaining a court-ordered psychiatric evaluation for a Michigan custody case can pose potential challenges, including:
Cost: Psychiatric evaluations can be expensive, often ranging from $1,500 to over $5,000. Factors influencing the cost include the evaluator's fees, the number of individuals being evaluated, the complexity of the issues, and other circumstances.
Scheduling: Coordinating appointments with a qualified evaluator who may have a busy schedule can also be a challenge.
How Long Does a Psych Evaluation Take?
An experienced Michigan child custody lawyer understands that the prospect of a psychological evaluation in a custody dispute can create anxiety and stress. How long does a psych evaluation take? While the exact duration of psychological evaluations can vary, a psychological evaluation for a child custody case can take anywhere from several weeks to a few months to complete.
Factors Influencing the Duration
Several factors can impact the length of the evaluation process:
Case Complexity: The more complex the case—such as those involving allegations of abuse or neglect, social workers, expert witnesses, mental health concerns, or relocation—the longer the evaluation may take.
Evaluator Availability: The evaluator's schedule can significantly impact the timeline. Some evaluators may have a backlog of cases, which could delay the start of the evaluation.
Participant Cooperation: The promptness and cooperation of all parties involved, including parents, children, and other relevant individuals, can influence the length of the process. If parents disagree about having a psychological assessment for determining parenting ability in making custody assessments, it can take longer to reach a final decision.
Key Considerations for Legal Proceedings
Parents or guardians involved in a legal action for custody should keep the following in mind:
Be prepared for the process to take time. Maintaining patience and cooperation throughout the evaluation helps ensure a thorough and fair assessment.
Maintain open communication with your custody lawyer. They can provide guidance and support, helping you navigate any challenges that arise during the evaluation process.
Always keep your child's best interests at heart. Remember, the primary goal of the psychological evaluation is to assist the court in making a decision that will best serve your child's well-being.
Preparing for the Evaluation
Here are some tips to help you prepare for a psychiatric evaluation:
Be honest and cooperative with the evaluator.
Be prepared to discuss your background, mental health history, and relationship with your child.
Remember that the evaluator is there to help determine what's best for your child, not to take sides
LaBre Law Handles Family Cases Where Legal Proceedings Demand Further Investigation of Good Mental Health for One Parent or Both Parents
When family court cases involve mental health professionals and a psychological evaluation to determine the best interests of the child, understanding the process with the guidance of an experienced attorney can alleviate concerns and answer questions. Do you have questions or concerns about your particular case? Contact our family law attorneys in Michigan at (269) 431-2058 or complete our online form to schedule a consultation.
LaBre Law: Excellence is our standard.
Copyright © 2023. LaBre Law Office. All rights reserved.
The information in this blog post ("post") is provided for general informational purposes only and may not reflect the current law in your jurisdiction. No information in this post should be construed as legal advice from the individual author or the law firm, nor is it intended to be a substitute for legal counsel on any subject matter. No reader of this post should act or refrain from acting based on any information included in or accessible through this post without seeking the appropriate legal or other professional advice on the particular facts and circumstances at issue from a lawyer licensed in the recipient's state, country, or other appropriate licensing jurisdiction.
LaBre Law Office
68897 Cass St,
Edwardsburg, MI 49112
(269) 431-2058
https://labrelaw.com/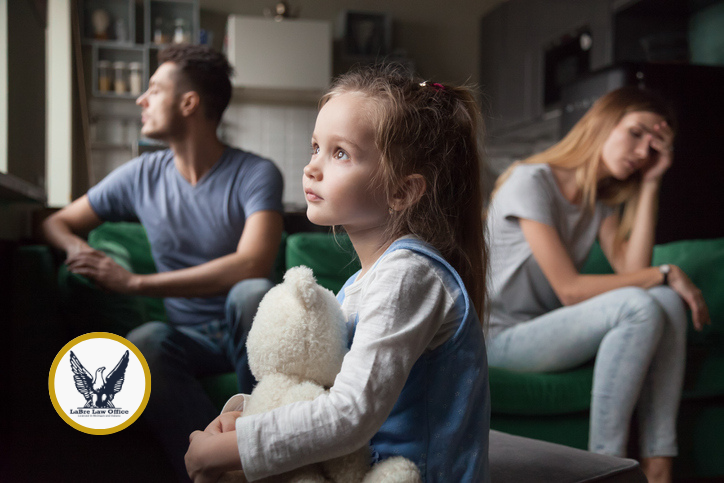 Contact Us
Every situation is different and requires personalized legal strategy and attention. Tell us about your current situation and we would be happy to discuss your legal options. We have the skills, experience and resources needed to provide you with compassionate legal service.
Your Information Is Safe With Us
We respect your privacy. The information you provide will be used to answer your question or to schedule an Appointment if requested.