The Silent Struggle: Addressing the Emotional Impact of Divorce on Men
November 1, 2023 – Rob LaBre
New data released by the U.S. Census Bureau reveals a sharp decline in marriage and divorce rates. In 2021, the U.S. marriage rate dropped to 14.9 marriages per 1,000 women, a significant decrease from a decade ago. Similarly, the divorce rate saw a decline, with only 6.9 divorces per 1,000 women compared to 9.7 in 2011.
According to Statista.com, there were 2.3 divorces per 1,000 inhabitants in Michigan—a significant decrease from 1990, when the divorce rate was 4.3 for every 1,000 residents of the state.
Inequities in divorce outcomes persist, as neither spouse truly "wins" in the process. However, research suggests that men often experience a more severe emotional impact from divorce compared to women.
Are you a man confronting the prospect of divorce? Have you been searching online for a "divorce attorney near me?"
Our knowledgeable and experienced Michigan divorce lawyers understand the impact of divorce on men. Continue reading to learn more, then contact us at (269) 431-2058 to schedule a consultation. At the LaBre Law Office, excellence is our standard. 
The Impact of Divorce on Men: The Struggle for Self-Identity and Self-Worth
Men often find their worth and identity as husbands, fathers, and providers in marriage. However, when their marriage fails, they can fall into a deep sense of failure.
Unlike women, who tend to have a support network of friends and family to seek solace from during divorce, men often struggle to find emotional support. Experienced divorce lawyers who cater to both sexes understand these challenges and can provide a list of trusted resources, including therapists and religious organizations, where men can seek help and guidance.
Men and Women Experience the Grieving Process Differently After Divorce
Generally speaking, women have a greater perception than men in recognizing the warning signs in marriage and initiating divorce proceedings, leaving men feeling surprised, confused, and unprepared for the emotional aftermath of the divorce process.
Divorce is akin to the death of a marriage, and it's natural for both parties to experience feelings of sadness, anger, fear, and shame. However, men often struggle to navigate the grieving process. Instead of addressing their emotions, many men isolate themselves and suppress their feelings. Some may even turn to unhealthy coping mechanisms like substance abuse.
All these factors can take a severe toll, leading to self-destructive behaviors and suicidal thoughts. Entrusting the legal aspects of the divorce to professionals who can guide them through the particulars of their divorce case, such as spousal support and the court system, allows men to focus on what may be the most important factor: their personal well-being.
How Divorce Affects Men: Their Parenting Role and Financial Stress
Divorce undeniably disrupts family dynamics, impacting men's involvement in their children's lives. Child custody arrangements often limit their access, contributing to feelings of loss and isolation. If custody disputes result in his ex-wife gaining primary custody of his children, a man may picture his ex and kids as a united front, while he's alone and alienated.
Additionally, the financial burdens of child support, alimony, and property division add strain to men's lives, causing anxiety and feelings of incompetence.
However, with robust legal support from seasoned family law attorneys, men can adapt to co-parenting and develop new ways to maintain a meaningful relationship with their children.
Seeking professional advice from a divorce lawyer can give a man legal clarity and alleviate the accompanying financial concerns. Regardless of the costs involved in hiring a divorce lawyer to address the challenges of parenting and financial pressures, men will find it to be a worthy investment as they navigate the impact of divorce and find a path toward a fulfilling parental role.
Divorce and Men's Health
Here's the shocking truth: men face severe long-term health risks during and after divorce. Groundbreaking research conducted by experts from the University of Nebraska-Lincoln, Utah State University, and the University of Nebraska Medical Center reveals the alarming impact of divorce on men's physical, psychological, social, and spiritual well-being.
Published in the esteemed Journal of Men's Health, their study, titled "The Influence of Divorce on Men's Health," unveils a startling statistic: the death rate among unmarried and divorced men is a staggering 250% higher than that of married men.
But that's not all. A myriad of health issues plague divorced men, including cardiovascular disease, hypertension, cancer, stroke, weight gain, and more.
When moving through divorce, men often resort to unhealthy habits as a mere survival mechanism. From substance abuse to smoking cigarettes and engaging in other high-risk behaviors, these coping mechanisms seek to make divorce easier by serving as a temporary escape from its emotional pain.
What's truly eye-opening is that women are initiating divorce at a higher rate than men – catching many husbands off guard.
Don't ignore the overwhelming personal feelings and the profound effects divorce can have on men's mental health. Although physical effects are a critical factor, they are not the only grave consequence most men endure in divorce; they also deal with severe psychological consequences.
Depression
Depression, a powerful mental illness driven by prolonged stress, has a devastating impact. According to the esteemed National Institute of Mental Health, symptoms of depression include anger, irritability, anxiety, and a loss of interest in various aspects of life. Additionally, feelings of sadness, hopelessness, and difficulties with memory and concentration may arise.
A groundbreaking study reveals that divorced men bear a significantly higher risk of experiencing this debilitating condition. Astonishingly, these individuals are ten times more likely to seek therapy compared to their married counterparts.
Suicide
Struggling with accepting a new reality after building a family can be tough for men. When they keep their pain to themselves, negative thoughts can build up and eventually lead to thoughts of suicide.
A recent study found that divorced or separated men have a 39% higher suicide rate compared to married men. Another research study titled "Understanding Recent Changes in Suicide Rates Among the Middle-aged: Period or Cohort Effects?" revealed that unmarried men between the ages of 40 and 60 are 3.5 times more likely to commit suicide than married men of the same age and unmarried women.
If you or someone you know is experiencing suicidal thoughts and depression and needs emotional support, don't hesitate to reach out to the National Suicide Prevention Lifeline at 1-800-273-8255. They are available 24/7 and ready to help.
A Hit to Self-Esteem and Self-Respect
The emotional turbulence of divorce shatters a man's self-esteem. He questions his worthiness of love, care, and respect, loses sight of his strengths, and becomes consumed by his flaws.
According to the groundbreaking European study, "Associations between relationship status and mental well-being in different life phases from young to middle adulthood," being single or divorced significantly lowers a man's self-esteem, particularly at ages 32, 42, and 52.
Panic and Anxiety Disorder
Panic and anxiety disorder affects divorced men and their fears of the unknown as they face significant challenges when building a new life for which they were not prepared. The Anxiety and Depression Association of America sheds light on anxiety symptoms such as:
Intense fears
Inability to handle uncertainty
Intrusive thoughts
Excessive planning
Fear of making the wrong decisions
The Path to Healing: Overcoming the Mental Toll of Divorce
Don't let the emotional strain of divorce destroy your physical health. Find solace and support in sharing your feelings and connecting with others who have been through the same journey. With the right help and self-reflection, you can navigate the post-divorce adjustment and find peace.
LaBre Law: Excellence is our Standard
Seek support from the trusted attorneys at LaBre Law Office, where excellence is our standard. Don't face this challenging time alone—let us provide you with solid representation and fight for you in court. Our impressive track record and satisfied clients demonstrate our commitment to providing individualized and dedicated representation.
With over a century of combined experience practicing family law, our award-winning team has successfully guided thousands of men and women through divorce cases. Call us today at (269) 431-2058 or complete our online form to schedule a consultation. Don't let your divorce define you—let us help you move forward.
Copyright © 2023. LaBre Law Office. All rights reserved.
The information in this blog post ("post") is provided for general informational purposes only and may not reflect the current law in your jurisdiction. No information in this post should be construed as legal advice from the individual author or the law firm, nor is it intended to be a substitute for legal counsel on any subject matter. No reader of this post should act or refrain from acting based on any information included in or accessible through this post without seeking the appropriate legal or other professional advice on the particular facts and circumstances at issue from a lawyer licensed in the recipient's state, country, or other appropriate licensing jurisdiction.
LaBre Law Office
68897 Cass St,
Edwardsburg, MI 49112
(269) 431-2058
https://labrelaw.com/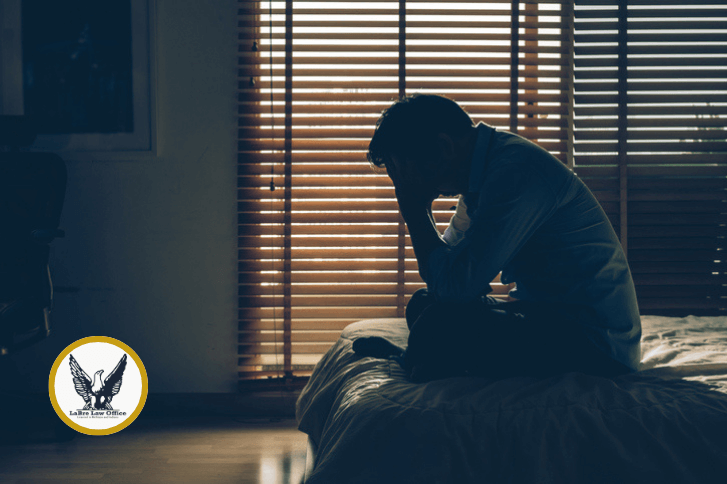 Contact Us
Every situation is different and requires personalized legal strategy and attention. Tell us about your current situation and we would be happy to discuss your legal options. We have the skills, experience and resources needed to provide you with compassionate legal service.
Your Information Is Safe With Us
We respect your privacy. The information you provide will be used to answer your question or to schedule an Appointment if requested.