What is an OWI Charge in Michigan?
Have you recently been charged with an OWI in Michigan? We understand if you feel overwhelmed and unsure about what to do next. One minute, you're enjoying a few drinks with friends, and the next, worrying about the severe consequences you could face for thinking you were sober enough to drive home.
Let's start by defining the term. Short for "Operating While Intoxicated," an OWI charge in Michigan can have serious, life-altering consequences, including hefty fines, license suspension, and jail time.
Every state has different laws and consequences about what it means to be arrested and convicted for operating a motor vehicle while under the influence of alcohol or another intoxicating substance. This blog provides an overview of the potential consequences you could face if convicted of drunk driving.
If you are facing an OWI charge in Michigan, the attorneys at LaBre Law Office can help. Excellence is our standard; we leave no stone unturned in your defense.
OWI Charges in Michigan
To protect other drivers, passengers, and the general public from unsafe drivers, Michigan has various charges for driving under the influence, including:
OWI: This charge occurs in instances where the driver has a blood alcohol content (BAC) of 0.08 or higher
OWPD: Operating a vehicle with the presence of drugs includes Schedule I drugs like cocaine or prescription narcotics, and there is no "legal limit" associated with this charge
OWVI: In Michigan, a driver can potentially be convicted of drunk driving if another person observes behavior behind the wheel that indicates an intoxicated person.
The article focuses specifically on OWI charges and the corresponding penalties. Notably, some people call this charge DUI, which is short for driving under the influence. While Michigan terminology defaults to OWI, the abbreviation of DUI is sometimes used synonymously.
Penalties for OWI Convictions in Michigan
Like many criminal charges, the consequences of a conviction for a first offense are often less severe than they are for repeat offenders. While the courts will never condone drunk driving, a criminal defense attorney may argue for lenient sentencing in light of the circumstances, including one's moral character and the lack of prior criminal history.
It is also possible, in some situations, for the charges to be dismissed or reduced for lack of evidence, faulty tests, errors in a field sobriety test, or other arguments that an attorney may present on behalf of a client faced with this charge.
Because the consequences for an OWI conviction become significantly more serious for subsequent charges, it's crucial to understand how this escalation can affect your life.
OWI: First Offense
A first or second OWI offense in Michigan is typically classified as a misdemeanor, but severe penalties are still involved.
Depending on the circumstances of the case, the following penalties could apply:
Fines ranging from $100 up to $500
Imprisonment up to 93 days if your BAC is above a .08 but below .17
Imprisonment up to 180 days if your BAC is above .17
Community service up to 360 hours
License suspension from 30 days to one year
Under Michigan law, drivers facing OWI charges must deal with the Michigan Secretary of State regarding the license suspension if the individual refused to consent to a breath test. An attorney experienced in OWI cases can also assist you with this step.
OWI: Second Offense
A second OWI offense is more serious than a first conviction under the theory that the courts don't necessarily give leeway to drivers who commit the same offense twice. This is especially true in Michigan if the second OWI offense occurs within seven years of the first.
Here, possible consequences include:
Fines ranging from $200 up to $1,000
Imprisonment for up to 1 year
30 to 90 days of community service
A minimum 1-year license suspension
OWI: Third Offense
While the penalties for a second offense might be less severe if the two offenses occurred a decade apart, the clock doesn't "reset" on a third offense. Even if a third offense occurred 20 years ago, drivers are subject to more serious consequences, including:
Felony on your record
Fines ranging from $500 to up to $5,000
Imprisonment from 1 to 5 years
A minimum 1-year license suspension
Exacerbating Circumstances
The consequences above can be increased in some situations if a driver's blood alcohol content is egregiously high or an accident involves a death. Working with a criminal defense attorney with a successful track record in similar cases can make the difference between years of jail time or more reasonable consequences when your life hangs in the balance.
At the LaBre Law Office, Excellence Is Our Standard. Contact Us to Discuss OWI Charges
At the LaBre Law Office, we understand that being faced with criminal charges, including an OWI conviction, can have devastating consequences for you and your family. Our knowledgeable and experienced attorneys will give you honest, straightforward guidance and solid representation. Call us at (269) 431-2058 or complete our online form to schedule a consultation.
Copyright © 2023. LaBre Law Office. All rights reserved.
The information in this blog post ("post") is provided for general informational purposes only and may not reflect the current law in your jurisdiction. No information in this post should be construed as legal advice from the individual author or the law firm, nor is it intended to be a substitute for legal counsel on any subject matter. No reader of this post should act or refrain from acting based on any information included in or accessible through this post without seeking the appropriate legal or other professional advice on the particular facts and circumstances at issue from a lawyer licensed in the recipient's state, country, or other appropriate licensing jurisdiction.
LaBre Law Office
68897 Cass St,
Edwardsburg, MI 49112
(269) 431-2058
https://labrelaw.com/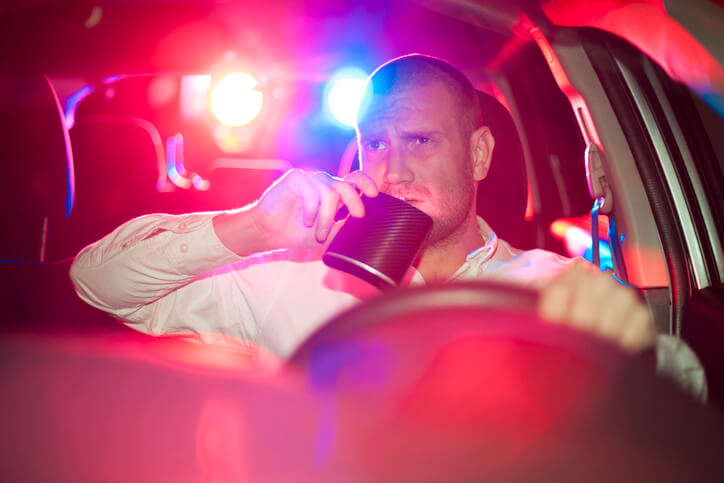 Contact Us
Every situation is different and requires personalized legal strategy and attention. Tell us about your current situation and we would be happy to discuss your legal options. We have the skills, experience and resources needed to provide you with compassionate legal service.
Your Information Is Safe With Us
We respect your privacy. The information you provide will be used to answer your question or to schedule an Appointment if requested.