How to Find the Best Divorce Attorney in Michigan
October 1, 2023 – Rob LaBre
Divorce can be emotionally draining and overwhelming, but it can also give you a chance to start fresh and decide about your future. However, to achieve the best possible outcome, finding the right attorney for your case to deal with your spouse's attorney and explain all your legal options is critical. This blog shares tips on choosing the best divorce attorney in Michigan. At LaBre Law Office, excellence is our standard. Call (269) 431-2058 to schedule a consultation with one of our experienced and knowledgeable divorce lawyers.
Understand Your Needs
The first step in choosing the right divorce lawyer is understanding your needs. Do you need an attorney to help you negotiate a settlement or someone who can aggressively advocate for your rights? Do particular circumstances require extra attention from divorce lawyers, such as custody of children, significant assets like retirement accounts, or complex business assets? Divorces differ from client to client, requiring a divorce attorney who can provide the specific services you need.
Research Your Options: Has the Divorce Lawyer Represented Many Clients in Similar Situations?
When hiring a divorce attorney for legal representation in Michigan, experience is crucial. While numerous Michigan divorce lawyers offer comprehensive legal services, look for an experienced divorce attorney who focuses exclusively on divorce and family law and has handled various divorce cases.
Contact potential divorce attorneys to discover if their experience aligns with your situation. A seasoned divorce attorney will have a thorough understanding of Michigan's divorce laws and know how to best present your case in court. Ask the attorney for references from past clients who can vouch for their experience, read client reviews to get a sense of how past clients felt about their experience with the family law attorney, contact local bar associations, and ask your friends and family for recommendations.
Schedule Consultations
Once you have a list of potential attorneys, schedule consultations. During these meetings, listen to what the attorney says and assess their demeanor. You need a good divorce lawyer who is calm yet knowledgeable about the legal system, makes you feel comfortable, and answers your questions.
Ask Crucial Questions
Consider these helpful tips when hiring a divorce lawyer:
Inquire About Experience: Choose an experienced Michigan divorce attorney focused on family law. Complex divorce matters demand a lawyer with a good reputation and a thorough understanding of divorce nuances. Whether your priority is an uncontested divorce, collaborative divorce, child custody, spousal support, asset division, pet custody, or other relevant issues in family law cases, select an attorney well-versed in all aspects of Michigan divorce law.
Ask About Professional Relationships: A crucial component of a lawyer's skill set is their ability to establish and maintain solid working relationships with other lawyers, family court judges, clerks, and staff. Your case's success hinges on an experienced divorce attorney's credibility and rapport with the court.
Seek Empathy: Find someone who goes above and beyond for their clients. Look for a divorce attorney practicing law in a way that will minimize conflict, protect your children from the adverse effects of child custody disputes, and genuinely care about your challenges.
Determine If They Truly Understand Your Desires: Whether you want a fierce advocate in court or someone with a gentler approach, you will quickly get a sense of a lawyer's personality and whether it aligns with yours.
Prepare Your Documents Before Meeting with a Divorce Lawyer
When meeting with a divorce lawyer, bring all the necessary documents related to your case, including the relevant:
Financial, medical, and property records
Bank accounts
Mortgages
Insurance policies
Car titles
Deeds
Tax returns
Additionally, take a copy of your marriage license and any documentation related to prenuptial agreements, post-nuptial agreements, or spousal support. Once you have gathered all documents, create a timeline of important events and dates related to your case. This effort will keep you organized and give your lawyer a clearer picture of what has happened throughout your marriage.
Consider Your Comfort Level in Communicating with Your Potential Divorce Lawyer
When seeking a divorce lawyer, prioritize open communication and find someone who respects your preferred methods of communication. Due to the deeply personal nature of divorce, lawyers should put you at ease when discussing complex matters regarding your family and finances. Do they accommodate phone calls? Can you reach them through email or text if that aligns with your preferences? Asking and considering the answers to these questions will be vital in making the right choice.
Choose the Right Divorce Attorney for Your Case
Once you have evaluated your potential attorneys and conducted thorough research, it's time to decide. Don't forget to consider factors like experience, communication style, and overall comfort level. Choosing the right divorce attorney can be difficult, but it is a critical decision with significant implications for your future. With the right lawyer, you can feel confident throughout the process. 
Maximize Your Divorce Success: Experience shows that certain divorce cases demand more than just the experience and knowledge of a lawyer and their team. A genuinely skilled divorce lawyer recognizes the value of enlisting the aid of professionals, such as mediators, private investigators, divorce coaches, or financial experts. By making strategic, well-informed decisions, you can ensure that every step supports your best interests, leading to a successful resolution of your case.
Determine Affordability: A good divorce lawyer must help you manage costs because each client has unique financial circumstances. Choose a lawyer who efficiently utilizes their time and devises a fee structure that aligns with your financial capabilities. This effort could involve seeking assistance from a paralegal at a reduced rate and reserving your divorce lawyer for significant issues and concerns. Moreover, a reputable lawyer will inform you about opportunities to save money by independently gathering supplementary documentation.
Discover What Lies Beyond Divorce: Settling your divorce doesn't mark the end of your separation. Issues like parenting time, child support, and spousal support can resurface long after your case is closed. That's why you need a dedicated divorce lawyer who will assist you with any post-judgment challenges that may arise.
Consider Divorce Lawyer Cost, Fee Arrangement, Hourly Rate, and Other Costs
Although cost is vital when choosing an attorney, don't exclusively base your decision on attorney fees. Some attorneys may offer free consultations, discounted fees for some cases or services, or financing to pay for costs, including the initial consultation, retainer fee, mediation (if applicable), court system fees, and other expenses involved in the divorce process. Ask if your attorney offers a free consultation, a flat fee, and a financing option to help you pay for all the legal services your divorce case requires. However, don't let the lack of free consultations or discounted fees prevent you from hiring a good lawyer. You and your family's future relies upon securing the best possible representation, and you can't put a price tag on that. 
LaBre Law Office: Excellence Is Our Standard
Divorce is fraught with emotional and financial challenges, but the right lawyers can make all the difference. Research and find an experienced lawyer who can provide the best legal advice and representation in court. Are you searching online for a "divorce attorney near me?" 
At LaBre Law Office, excellence is our standard. Our clients know that having the right person on your side helps ensure the best outcome in divorce proceedings. We're happy to provide references and invite you to read our reviews. Contact us at (269) 431-2058 or complete our online form to schedule a consultation.
Copyright © 2023. LaBre Law Office. All rights reserved.
The information in this blog post ("post") is provided for general informational purposes only and may not reflect the current law in your jurisdiction. No information in this post should be construed as legal advice from the individual author or the law firm, nor is it intended to be a substitute for legal counsel on any subject matter. No reader of this post should act or refrain from acting based on any information included in or accessible through this post without seeking the appropriate legal or other professional advice on the particular facts and circumstances at issue from a lawyer licensed in the recipient's state, country, or other appropriate licensing jurisdiction.
LaBre Law Office
68897 Cass St,
Edwardsburg, MI 49112
(269) 431-2058
https://labrelaw.com/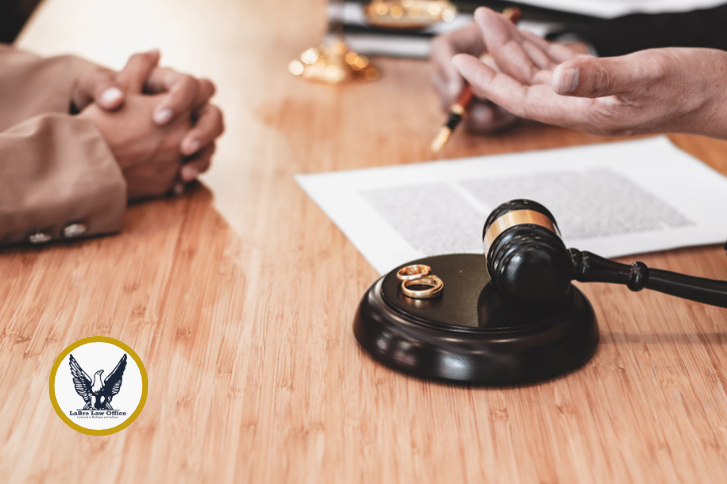 Contact Us
Every situation is different and requires personalized legal strategy and attention. Tell us about your current situation and we would be happy to discuss your legal options. We have the skills, experience and resources needed to provide you with compassionate legal service.
Your Information Is Safe With Us
We respect your privacy. The information you provide will be used to answer your question or to schedule an Appointment if requested.